Many creative, technological and manufacturing companies are missing out on Research & Development Tax Relief.
IS THIS YOU?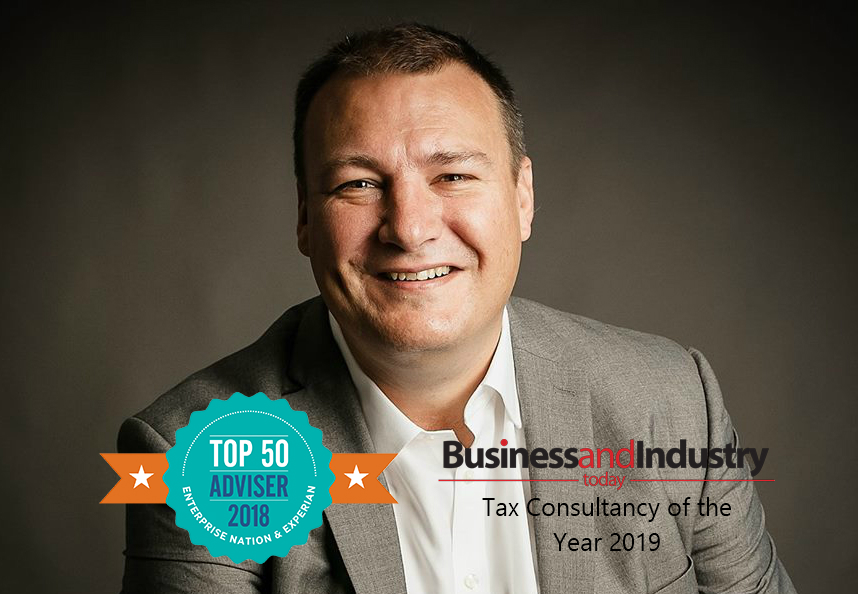 Could you be claiming?
Despite being launched in 2000 - Research & Development Tax Credit is still a woefully underutilised Government scheme with many companies in the creative, manufacturing and technological industries unaware of the money they could be claiming through the scheme.
If your company works on innovative development projects in the science and technology sector you may be able to claim R&D Tax Credit on certain costs. Even unsuccessful projects may qualify.
Specialising solely in
Technology Tax Reliefs
Cooden Tax Consulting specialises solely in Technology Tax Reliefs, including both Research & Development Tax Credit and some of the newly legislated Creative Industry Reliefs. Our R&D tax consultants provide a seamless, supported process for your company to establish whether you may be eligible for Tax Relief, and help you to claim the money if you are.
We help businesses of all sizes access Government money set aside to encourage innovation.
Who do we work with?
Businesses with R&D projects & Accountants, Solicitors and Patent Attorneys who ask us to undertake this specialist R&D tax relief work on their behalf.
The three main areas covered are
Research and Development Tax Relief
Research and Development Tax Relief is a Government scheme set up to reward businesses for advances in industry. If your business invests in innovation, you could be entitled to tax relief under this scheme.
Our team of expert R&D tax consultants will determine eligibility for tax credit and get you the best possible return. R&D Tax Credit claims can take up a lot of time, but with our expert consultants the whole process is seamless and the amount of time you need to invest is minimised. We will ensure you are claiming the full amount possible, help you with your technical evaluation and ensure you are fully compliant with HMRC rules. Talk to us now to optimise your claim for tax credits.
Patent Box
Did you know that all you need to make a Patent Box claim is to have a UK and/or an EU patent and be liable for Corporation Tax? The Patent Box scheme is part of the Government's growth agenda which enables companies investing in innovation to pay a reduced Corporation Tax rate of 10% on profits from sales of products or services containing a qualifying patent.
Speak with our Patent Box experts now to see if your patent qualifies.
Video Games Tax Relief
Video Games Tax Relief is part of the Creative Industry Tax Relief programme introduced on 1st April 2014. For a British business to claim they must be accredited as the Video Games Production company and been responsible for the design, production and testing of the game, which needs to be intended for supply to the public.
If your business is in the gaming industry and you haven't applied for Video Games Tax Relief, you could be missing out on thousands of pounds. You may be entitled to claim back up to 20 per cent of eligible production costs. Let our experts maximise your tax relief.
R&D Tax Credit Success Stories
£123K
OSET UK Ltd Electric Bike Engineering
£303K
Photonic Science Ltd High Tech Manufacturer
£49K
Cosmarida Ltd Skincare and Fragrance
What costs qualify?
A huge range of costs potentially qualify for R&D tax relief. Some of the major costs that you can claim for include staff costs such as gross salaries, NI contributions, and pension contributions, as well as the costs of external workers and agency staff.
You can make the costs of your day-to-day activities a part of your claim, including the costs of heat, light, and power. Additionally, you can claim for costs such as software that you use as a part of your R&D work. Further claims can be made for the costs of clinical trial volunteers, and also for some indirect costs such as management time.
The team at Cooden Tax Consulting can help you establish exactly what costs you can make a claim for.
Am I eligible?
If your business "seeks to achieve an advance in overall knowledge or capability in a field of science or technology through the resolution of scientific or technological uncertainty", then you may be eligible to make an R&D claim.
A very large range of businesses can potentially claim R&D tax relief in industries including pharmaceuticals, communication & media, engineering, software development, cosmetics, product design, and much more.
There are actually two R&D tax relief schemes in the UK. The first is the SME Scheme, for companies employing up to 500 people with either an annual turnover not exceeding €100 (£86) million or a balance sheet not exceeding €86 (£74) million. The second is the Research and Development Expenditure Credit (RDEC), for businesses larger than those eligible for the SME Scheme.
Making a new R&D tax relief claim
If your business is investing in innovation and research, you could be rewarded with R&D tax relief.
We can help you get the tax credit you deserve. With just a 15-minute phone call we can establish if you are likely to be able to make an R&D tax relief claim. We'll follow this up with a more in-depth discussion on how we can claim substantial tax relief or cash credit for your R&D work.
This government initiative can provide you with the money to hire extra staff, tackle more ambitious R&D projects, and grow your business further.
Already claiming R&D tax relief?
Many businesses currently claiming R&D tax relief aren't getting everything that they could.
The hard work you are putting into innovation deserves to be properly rewarded. If you are currently making an R&D tax relief claim, there is a good chance you aren't getting everything you deserve. At Cooden Tax Consulting, we are R&D tax relief specialists; we can help you optimise your claim.
Our years of experience adding value to our clients' R&D tax relief claims can directly benefit your business.
An initial consultation to explore whether you may be eligible costs nothing
The money you could be entitled to claim has the potential to transform your project, your cash flow and your company.