Many creative, technological and manufacturing companies are missing out on Research & Development Tax Relief.
IS THIS YOU?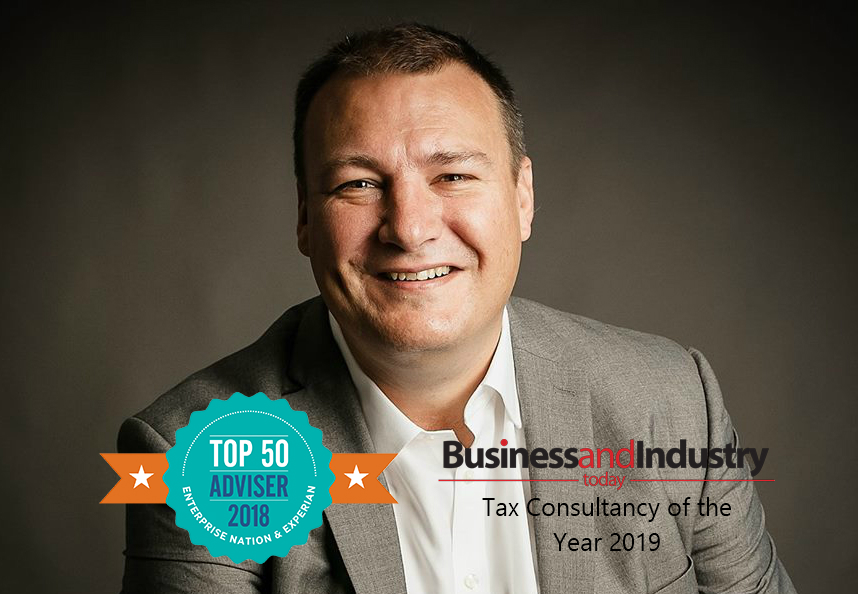 Could you be claiming?
Despite being launched in 2000 - Research & Development Tax Credit is still a woefully underutilised Government scheme with many companies in the creative, manufacturing and technological industries unaware of the money they could be claiming through the scheme.
If your company works on innovative development projects in the science and technology sector you may be able to claim R&D Tax Credit on certain costs. Even unsuccessful projects may qualify.
Specialising solely in Technology Tax Reliefs
Cooden Tax Consulting specialises solely in Technology Tax Reliefs, including both Research & Development Tax Credit and some of the newly legislated Creative Industry Reliefs. Our R&D tax consultants provide a seamless, supported process for your company to establish whether you may be eligible for Tax Relief, and help you to claim the money if you are.
We help businesses of all sizes access Government money set aside to encourage innovation.
Who do we work with?
Businesses with R&D projects & Accountants, Solicitors and Patent Attorneys who ask us to undertake this specialist R&D tax relief work on their behalf.
R&D Tax Credit Success Stories
£123K
OSET UK Ltd Electric Bike Engineering
£303K
Photonic Science Ltd High Tech Manufacturer
£49K
Cosmarida Ltd Skincare and Fragrance
What costs qualify?
A huge range of costs potentially qualify for R&D tax relief. Some of the major costs that you can claim for include staff costs such as gross salaries, NI contributions, and pension contributions, as well as the costs of external workers and agency staff.
You can make the costs of your day-to-day activities a part of your claim, including the costs of heat, light, and power. Additionally, you can claim for costs such as software that you use as a part of your R&D work. Further claims can be made for the costs of clinical trial volunteers, and also for some indirect costs such as management time.
The team at Cooden Tax Consulting can help you establish exactly what costs you can make a claim for.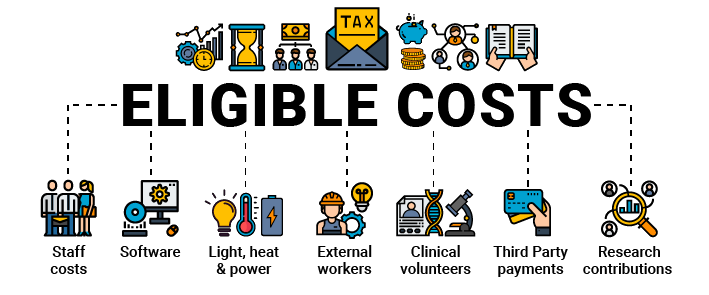 Am I eligible?
If your business "seeks to achieve an advance in overall knowledge or capability in a field of science or technology through the resolution of scientific or technological uncertainty", then you may be eligible to make an R&D claim.
A very large range of businesses can potentially claim R&D tax relief in industries including pharmaceuticals, communication & media, engineering, software development, cosmetics, product design, and much more.
There are actually two R&D tax relief schemes in the UK. The first is the SME Scheme, for companies employing up to 500 people with either an annual turnover not exceeding €100 (£86) million or a balance sheet not exceeding €86 (£74) million. The second is the Research and Development Expenditure Credit (RDEC), for businesses larger than those eligible for the SME Scheme.
Making a new R&D tax relief claim
If your business is investing in innovation and research, you could be rewarded with R&D tax relief.
We can help you get the tax credit you deserve. With just a 15-minute phone call we can establish if you are likely to be able to make an R&D tax relief claim. We'll follow this up with a more in-depth discussion on how we can claim substantial tax relief or cash credit for your R&D work.
This government initiative can provide you with the money to hire extra staff, tackle more ambitious R&D projects, and grow your business further.
Already claiming R&D tax relief?
Many businesses currently claiming R&D tax relief aren't getting everything that they could.
The hard work you are putting into innovation deserves to be properly rewarded. If you are currently making an R&D tax relief claim, there is a good chance you aren't getting everything you deserve. At Cooden Tax Consulting, we are R&D tax relief specialists; we can help you optimise your claim.
Our years of experience adding value to our clients' R&D tax relief claims can directly benefit your business.
It is not often especially in the current climate, that I would give full marks across all areas when rating a professional service provider. However Simon Buteel is certainly an exceptional case. In our case Simon was able to hit the ground running in terms of the speed with which he turnaround our problems.I can sincerely say that Simon scored full marks in terms of his knowledge, efficiency and ultimately in the delivery of a very successful outcome on all projects which he has undertaken.Simon is the at the forefront of his industry and can be relied upon to deliver excellent results in the shortest possible time and offers the strongest value proposition I have seen in our industry. In summary I would highly recommend Simon and describe him as, "Best in Class."

What could they have done better?

I would struggle to think what Simon could have done better except maybe offering some periodic updates and continuous training to our team after he had completed his assignments.

Simon is a true professional, and his knowledge and ability will underpin every business with great effect. I cannot recommend him highly enough.

What could they have done better?

Nothing at all, the service was exemplary

I own a small limited company that has grown quite rapidly and Simon Bulteel has helped us through our growing pains. He has helped us with basic company tax filing and applying for R&D tax credits. He has a great skill in being able to explain complex tax issues in a way we can understand and relate to our business. Patience is one of his virtues!

What could they have done better?

What could he have done different? I wish Simon would have taken a pay cut and come and worked for us full time.

Simon came in and explained with absolute clarity and great sense how we could and should be claiming tax relief for R&D work that we'd undertaken. This was something we simply hadn't considered before and the more we dug into it the more work we discovered we'd done that qualified.The way he supported us and helped us throughout the claim was excellent. Furthermore the wider benefit of his friendly and expert advice in the wording of new contracts has meant that we are better positioned going forward to claim tax relief on all future qualifying work.

What could they have done better?

With the cyclical nature of accounting, a longer term concern would be that as his client base expands does he have the capacity to deal with the peak times when multiple claims need to be submitted simultaneously.

In a nutshell Lifesaver.Simon, of Cooden Consulting Limited, helped to get our business out of a tight spot. While we were waiting for our CrowdCube listing to finalise, we had a hiatus in our cashflow and he came just in time. Delivering a fast, efficient and professional solution, resulting in the cash tax credit paid into the business account within a couple of weeks. During what was a busy time for all parties involved, Simon was able to be on site, grasping an understanding of the business quickly, discussing with the key management the various issues, and then completing all the filing, amending backdated returns, reconciling to submissions, and writing up and sending off the attached report, all himself within days. If you are any sort of company, tech or otherwise, its worth getting Simon to come in and have a chat about how he can help you with R&D Tax credits..

Simon was recommended to us by our accountants due to his knowledge around R&D tax credits. He worked with both our finance team and our accountants to submit the claims and achieve a saving on our corporation tax.As a result of his initial work we continue to use his services.

Simon is a very personable individual with a good knowledge of the subject of R&D tax credits.Simon gave very practical and clear tax advice regarding R&D tax credits. As a result of the work he did for us we were able to make a substantial tax reclaim. We continue to use his services in this area. Highly recommended.

What could they have done better?

Very happy with the advice and practical help given, could not have done anything better.

Extremely efficient and supportive. The best benefit was that Simon did 95% of the work required to obtain the R&D tax credit. Without his help we would have continued to avoid the issue given our lack of understanding of the process.

What could they have done better?

Not much a all!
An initial consultation to explore whether you may be eligible costs nothing
The money you could be entitled to claim has the potential to transform your project, your cash flow and your company.