Need help claiming R&D tax credits? Our director, Simon Bulteel, is a Research and Development tax-relief expert, together with the rest of the team we are able to offer advice and professional help to businesses in London and across the UK.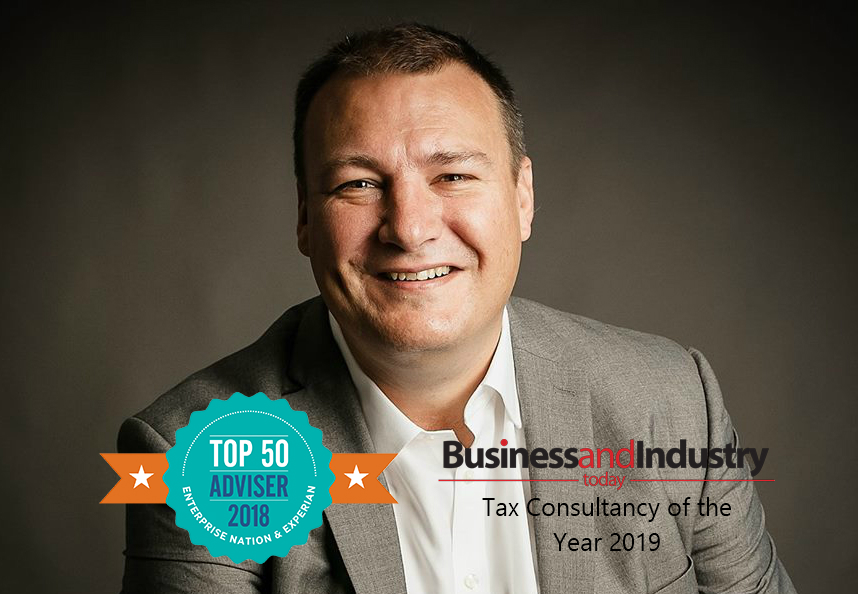 This specialist area of tax credits for R&D, scientific and Technological advances is incredibly complex and there is still a chronic lack of awareness in business about the R&D tax credits available. Claiming full tax relief entitlements can have a significant impact on a business's ability to fund future product development.
Simon has helped numerous businesses in London to investigate the scope of their R&D work, providing guidance on claiming tax credits for qualifying projects. He is able to recognise and scope valid projects and offer practical interpretation of HMRC's technical rules and regulations.
We will work with you and your team to ensure you understand the qualifying conditions, help review the technical aspects of qualifying projects, and produce draft justifications for submission to HMRC.
What is R&D Tax Relief?
The R&D Tax Relief Scheme was set up by the government in 2000 to reward innovation and fuel business growth. R&D Tax Credits are a valuable resource to businesses to invest in and accelerate research and development opportunities and ensure business growth.
Businesses that spend money developing new products, processes or services, or enhance existing ones, are eligible for R&D tax relief. The R&D Tax Credit can be claimed as a cash payment in the event of a tax loss in the financial year, or if the company is profitable, as a reduction in corporation tax.
What costs qualify for R&D Tax Relief?
Qualifying expenditure for any R&D Tax Relief claim includes:
Employee costs, such as gross salaries, employer NI contributions, pension contributions and certain reimbursed expenses
Freelancers and subcontractors
Consumables, such as water, fuel and power that is consumed or transformed during the R&D process
Software
Payments to the subjects of clinical trials
Services
Cooden Tax Consulting can assist with all areas of R&D and Technology Tax Reliefs. Services include:
R&D Tax Relief (the SME scheme and RDEC (Research & Development expenditure Credit)
Video Games Tax Relief
Patent Box
Proofreading Claim Reviews
Tax Enquiry Support
Why choose Cooden Tax Consulting?
Cooden Tax Consulting are a small but long established and successful R&D tax credit consultancy firm assisting a wide range of businesses to maximise their R&D tax credits. To date we have submitted claims in excess of £11m for a wide spectrum of businesses, with a 100% success rate.
The area of R&D Tax Relief is highly specialised and is therefore not comfortably covered by most accountancy practices. Simon Bulteel and the team at Cooden Tax Consulting have the extensive knowledge and experience required to guide any business through the complex legislation of Technology Tax Reliefs.
Simon will work collaboratively with you and your appointed accountant to calculate, validate and complete an R&D tax claim. He has helped numerous businesses across the UK navigate the complex legislative process and make successful claims.
Simon and the team have an outstanding reputation, the proof of which can be seen in our testimonials here.
R&D Tax Credit Success Stories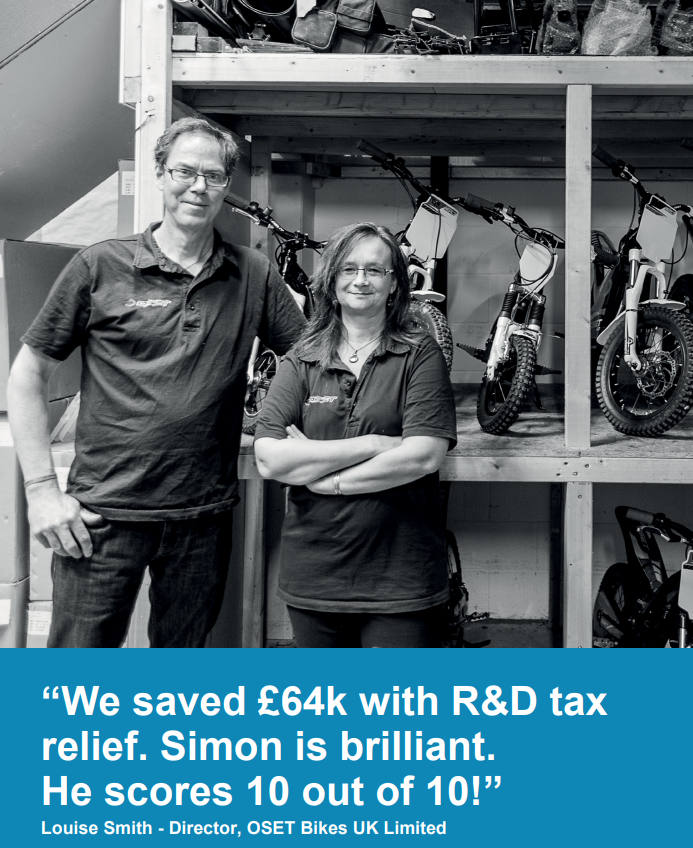 Case Study - OSET Bikes UK Limited
The Client
OSET is the world leader in the design and manufacture of electric motorcycles for children aged 4 to 12 years old. These bikes are silent and avoid any hot components and petrol, making them ideal for neighbour relations and child safety.
The first bike was made at the Smith family home for their three year old son, Oliver, in 2004. A production line started in 2006 and now the bikes are sold internationally and used widely in trial competitions. Customers include motorcycle dealerships and importers in 25 countries around the world. www.osetbikes.com
The R&D Project
OSET are continuously developing new bikes using electric technology from their headquarters and development facility in Bexhill, East Sussex.
The range now includes ergonomically designed frames, a number of features never seen on such small bikes, exclusive wide rear rims and 3" wide deep tread competition tyres. Plus there are specifications that allow the bike to grow with the rider and be competition ready! A recent development is a dirt bike that will suit adults too.
The Solution
Ian and Louise Smith, the founders of OSET bikes, learned of the R&D tax relief opportunity from Simon at Cooden Tax Consulting. He was recommended to them by their bookkeeper.
Louise said "we really liked Simon's personality and his ability to explain complex things so clearly. He has really helped us."
The £64K Saving
OSET bikes has already saved £64k with the R&D tax relief scheme and it won't stop there with eligible claims in the coming years. The business plans to reinvest the money into more development projects, grow production and buy more parts.
Louise went on to say "we have had a fantastic success rate with Simon for our R&D tax relief claims over the last three years. He is brilliant. He skilfully managed the defence of our claims when the HMRC made an enquiry into our 2013 and 2014 submissions!"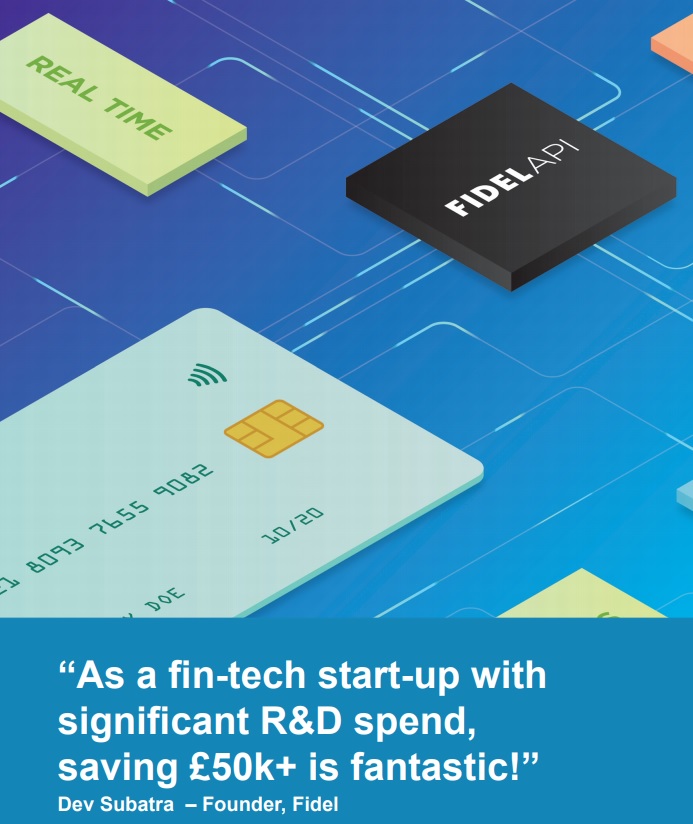 The Client
Fidel created an innovative solution for businesses with loyalty schemes. It enables consumers to earn points whilst shopping without the need for showing a specifi c reward card or key ring or app. The shopper's regular Visa or Mastercard is linked to the loyalty scheme and registers purchases at the relevant outlets automatically.
Fidel's API allows developers to quickly create web and mobile applications for linking bank cards with reward services. Clients include Avios and Perk Box.
The R&D Project
This was a complex development project that involved an extensive and expensive collaboration with Visa and Mastercard to connect to their data feed. The API needed to be compliant with the PCI framework - the Payment Card Industry Data Security Standard.
Dev Subatra, Founder, said "Our single mission has been to make customer loyalty truly effortless. Zero friction and processing time means both retailers and their customers love this simple API solution."
The Solution
Dev met Simon Bulteel from Cooden Tax Consulting at the Sales Innovation Expo, which was part of The Business Show in London in November 2013.
After meeting several R&D Tax Relief specialists, Dev chose to work with Simon because he gave a more individual service compared to the large organisations.
Dev added "Simon is very good at what he does and super helpful. He is a great person to work with and took care of everything. I could be very hands off, so the whole process was easy for me. I would score him 11 out of 10!"
The £50K+ Saving
Fidel has made several annual R&D Tax Credit claims with Cooden Tax Consulting's support.
There are still more claims to come - helping Fidel make direct savings on its bottom line.