Are you a Surrey business interested in claiming R&D tax credits? At Cooden Tax Consulting, we are experts in Research and Development tax credits – we work with businesses and organisations across Surrey, offering advice and professional help.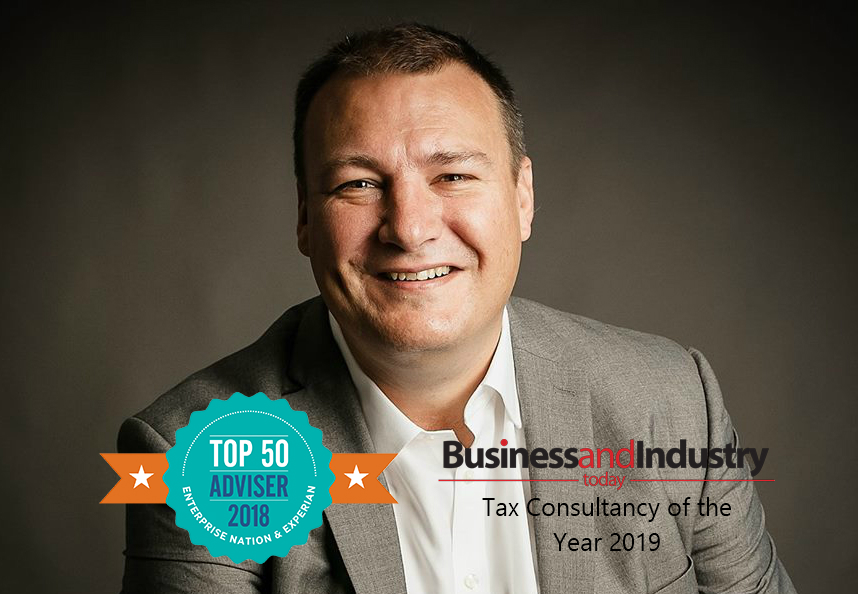 R&D tax credits for scientific and technological advances can be extremely complex, and there remains an enormous lack of awareness amongst businesses around the availability of tax credits. Many businesses could be claiming tax credits or making a larger claim, but simply do not realise – this can have a huge impact on a business' ability to fund further developments.
At Cooden, we have helped a huge range of businesses across Surrey to investigate and understand the scope of their R&D work – we have then been able to provide guidance on the claiming of tax credits under qualifying projects. We are able to offer a practical interpretation to HMRC's technical rules and regulations.
We work closely with you to understand the nature of the projects you are undertaking, to help understand the qualifying conditions and review the specific aspects of qualifying projects. From there, we can produce draft justifications for HMRC.
What is R&D Tax Relief?
Set up by the government in 2000, the R&D Tax Relief Scheme was designed to reward companies for innovation and to aid business growth. R&D Tax Credits are a resource that can be extremely valuable in helping businesses to invest and improve their research and development opportunities.
Businesses may be eligible for R&D tax relief if they spend money attempting to develop new products, services or processes, or help to advance existing ones. The tax credit can be claimed as a cash payment in the event of a tax loss in the financial year, or as a reduction in corporation tax if the company is in profit.
What costs can qualify for R&D Tax Relief?
Through R&D Tax Relief claims you can qualify for expenditure on the following:
Employee costs - this includes gross salaries, employer NI contributions, pension contributions, and some reimbursed expenses
Freelancers and subcontractors
Consumables, such as water, fuel and power that is consumed or transformed during the R&D process
Software and hardware
Payments to the subjects of clinical trials
Services we offer
At Cooden Tax Consulting, we can assist with all areas of R&D and technology tax relief. Our range of services include:
R&D Tax Relief (the SME scheme and RDEC (Research & Development expenditure Credit)
Video Games Tax Relief
Patent Box
Proofreading Claim Reviews
Tax Enquiry Support
Why choose Cooden Tax Consulting?
Cooden Tax Consulting is a long established and highly successful R&D tax credit consultancy firm. We have extensive experience assisting businesses across Surrey and the surrounding area to maximise their R&D tax relief claims.
Many accountancy and tax specialist firms do not have the specialist knowledge needed to deal with R&D tax credit. At Cooden Tax Consulting, this is our specialist. Simon Bulteel and the team have extensive knowledge and experience, and we can help to guide you through the complex legislation surrounding technology tax relief.
We work closely in collaboration with you and your appointed accountant to calculate, validate and complex an R&D tax relief claim. We have helped a huge number of businesses not only in Surrey but across the UK, to navigate the complex legislative process and make successful claims.
R&D Tax Credit Success Stories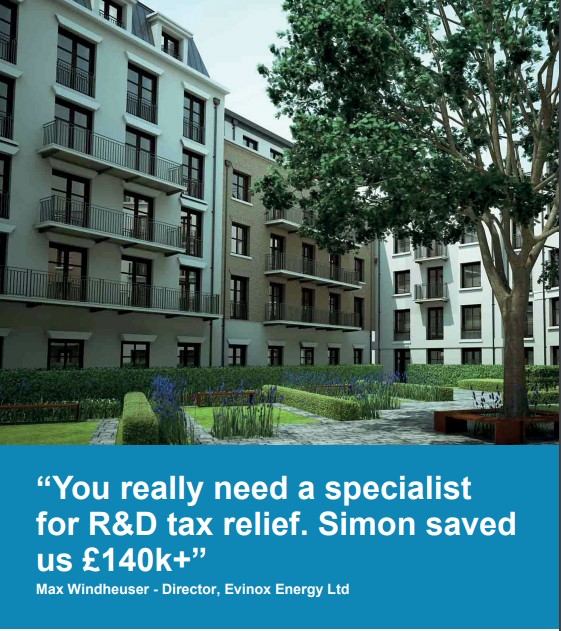 The Client
Evinox are specialist providers of communal and district hot water and heating systems – where a large system supplies to heat a number of properties from a heat source. This could be a block of flats or apartments, or a number of separate buildings. Communal heating uses significantly less in the way of energy compared with gas-fired boilers.
The R&D Project
Evinox had several projects making up claims for R&D tax relief – this included the development of an improved heat interface unit. It was designed to be a combined boiler and tank with connections to a wider system of heating. The company was looing to improve the efficiency and unit cost by introducing a new, more efficient pump and developing new control valves.
Another eligible project was not for paid work, but rather the development of internal procedures for the design of systems.
The Solution
Having heard about R&D tax credits on the radio, the directors of Evinox decided to look into the possibility of making a claim, but had limited success. The process of R&D tax relief of complex and it is easy to miss opportunities. Their accountant directed them to the specialist team at Cooden Tax Consulting.
"Simon provided an excellent service. He managed the project with very little involvement from us and is very professional and knowledgeable", said Max Windheuser, Director at Evinox.
The £140K+ Saving
With the no claim, no fee arrangement with Cooden Tax Consulting, Evinox had nothing to lose. Max added "we really recommend taking expert advice, this is a specialist area. Simon enabled us to claim in excess of £140k for the last two tax years. We are confident there will be more savings to come too".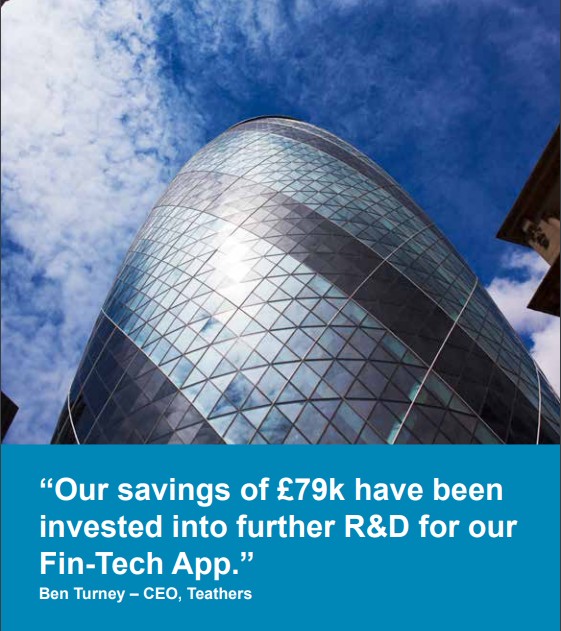 The Client
Teathers Financial Plc develops and owns the Teathers app. This provides private investors access to placements and Initial Public Offerings (IPOs), predominantly on the London Stock Exchange's Alternative Investment Market (AIM).
The R&D Project
Teathers R&D work was based around the software development – software as a service (SaaS) – and a new private investor experience concept. This is an execution-only platform and it works by giving the opportunity to get involved when an AIM-listed company raises money.
The Solution
Teathers' auditor introduced them to Cooden Tax Consulting. After considering a number of different providers of R&D tax relief services, the Teathers team chose Cooden.
"Simon gave an excellent initial consultation and a competitive quote," says Ben Turney, CEO of Teathers "working with Simon has been very straightforward. He has been hugely helpful and scores ten out of ten for his expertise and service. I absolutely recommend him to other firms".
The £79K Saving
Teathers has made two R&D Tax Credits claims to date and there is another underway, with significant savings of £79k.